Dear Backers and Supporters!

It's almost two weeks into the campaign, and there is not much to say other than – Thank You!

We thank you for your support, your positive feedback and your words of encouragement.

Our mission at Gamechanger Audio is to invent new, exciting musical instruments and your contributions prove that we haven't wasted the last year of hard work, developing the MOTOR Synth.

The campaign was fully funded in under TEN MINUTES and is now approaching 300 pre-orders. This is already a guarantee that MOTOR Synth will be a reality, and we are starting to prepare the foundations for the MOTOR Synth manufacturing process. All MOTOR Synths will be built by Latvian workers in a modern electronics manufacturing facility:
our long-time partners Hansa Matrix.

Still – our marketing efforts for the MOTOR Synth IndieGoGo campaign will continue until June 28th.

The Logic is simple – the more orders we receive – the better we can structure the manufacturing process, and make more efficient parts orders.

After the campaign is over, all pre-orders will be closed, and the MOTOR Synth will become available through retailers in early 2020 at a price of
1299 $
There are a few improvements and add-ons that we will develop for the MOTOR Synth production model, based on your requests and questions:
MIDI protocols and micro-tuning:
We are adding MTS protocols for MIDI. All parameters are assignable to MIDI messages.
Velocity + Aftertouch:
It will be possible to assign key velocity to volume, voice envelopes or the filter through the MOTOR Synth's menu. Aftertouch will be assignable to voice and filter modulation, as well as Acceleration and Brake.

Motion Sequencing;
The MOTOR Synth will support multiple slots for saving parameter changes performed live, during a sequence, loop or arpeggiation.
Contact Mic:
We are thinking about including a small Contact mic in the MOTOR Synth Package, so you can explore the properties of other motorized things and put them through the MOTOR Synth's filters and Mod section. Let us know your thoughts, – all ideas welcome!
Also – to clear up a few things:
8-voice polyphony:
The current hardware does not permit 8 note polyphony with one oscillator per key. However, we are working to add a Split Mode that will enable the user to control each motor separately.
Touching the Optical discs, slowing them down or using them as a turntable:
This will not be possible since the discs spin too fast to allow any involvement of body parts. You WILL hurt your fingers and you will put unnecessary pressure on the MOTOR System, thus reducing their life-span.
---
Photos from "Brooklyn Synth and Stompbox Exhibit" this weekend at Lytehouse Studio, in New York. Thank you – we had a blast!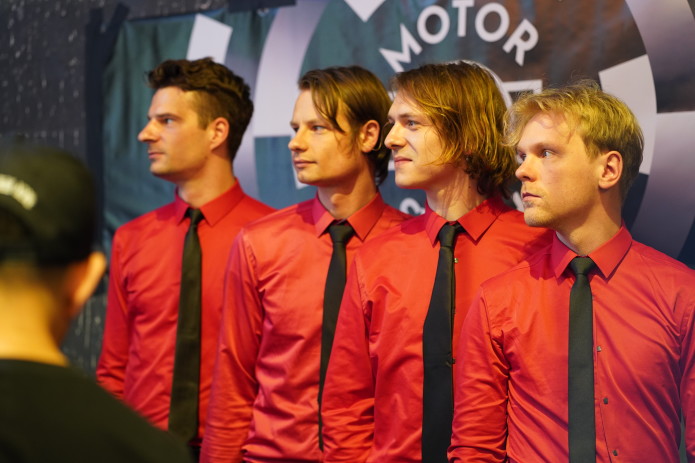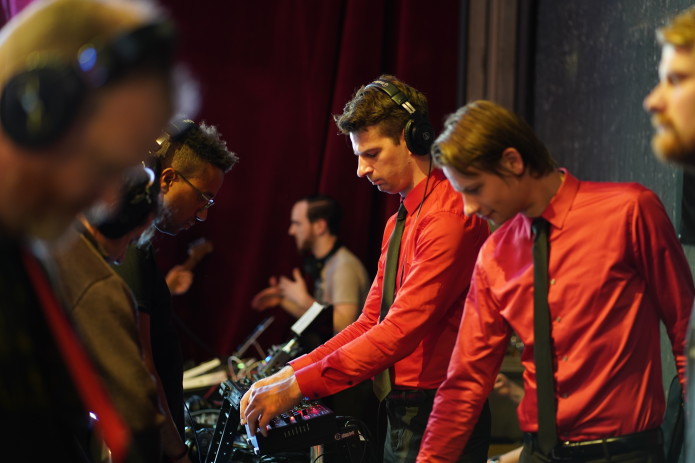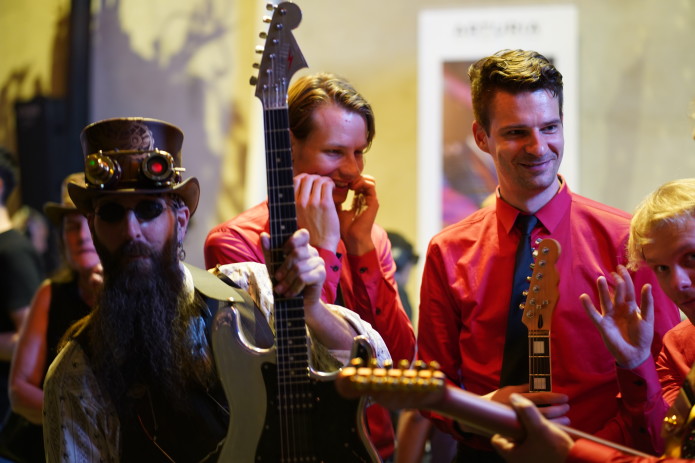 Finally, we also received countless ideas of what a person would do with the MOTOR Synth:
Thank you,
And please never, under any circumstances forget to:

– Keep on Rockin' in the Gluten-Free World –